Toronto Managed IT Services
Don't let IT management distract you from building your business. Choose the leading Toronto Managed IT Services provider instead
GET IN TOUCH
Prevent Network Disasters with Managed IT Services
The technology in your company, whether your workforce is in an office is a work from home setup or a hybrid of both, is the single most important tool many businesses use in daily business. Your network is at the core of your communications, operations, accounting, client care, and marketing.
Yet, as important as a network is to a business, many small and medium-sized -business owners don't take the necessary steps to ensure that it runs as smoothly and efficiently as possible. Very often, it's because business owners don't know what it takes, or don't have a Managed IT Services Toronto provider that takes the necessary preventative measures. Technical Action Group helps technology-dependent businesses keep their technology running securely, reliably, and efficiently, helping them use their technology as a power tool.
TAG helps small and medium businesses enhance productivity, gain competitive advantages over their competition, deliver their services faster, and increase sales; very often while reducing IT costs.
Many business owners, through no fault of their own, don't know that ignoring regular maintenance and only calling their IT guy when something breaks (traditionally referred to as the "break/fix" model of IT support services), is a surefire path to extensive downtime, lost data and spending more on IT support.
Preventative Maintenance
Cloud solutions
Scalability
Flexibility
24/7 support
Technical Action Group is one of Toronto's leading IT firms offering complete IT Services.
Managed IT Services Can Prevent Disasters from Happening In Your Business
The base premise is this: For a fixed monthly fee, TAG will assume the responsibility of performing regularly scheduled maintenance on your computers and network to ensure that your virus protection and security patches are up to date, your backups are working properly, your firewall and other security settings are actively protecting you, and speed and performance of your network are maximized, and all the components of your network are functioning properly. Learn more about our industry-leading IT services program in Toronto for your small to medium-sized business that meets all your hardware, software, cloud, and cybersecurity needs. TAG can provide complete IT services or work alongside an existing in-house IT team.
Learn More
Benefits Of Toronto Managed IT Services for Small Businesses
Small businesses in and around Toronto who still adhere to the "break/fix" model of IT support very often have to wait for 2 to 3 times as long for their IT support company to diagnose and repair systems than if they were otherwise under a Managed Services plan because of the time required for diagnostics and testing, due to minimal knowledge of their network because they only work on the computer/network when something breaks.
Add to that the damage to networks can be irreversible and could have easily been prevented with a solid Managed Services plan that includes preventative maintenance routines.
If the data and reliability and security of your network is vital to your business, then you need to ensure your Managed IT Services company is taking the necessary steps to ensure its safety and security. A rock-solid Managed
Managed IT Services company plan will provide the following benefits:
You'll practically eliminate expensive repairs and data recovery costs. By detecting and preventing network disasters before they happen, a good IT Plan will save you thousands of dollars in repairs and downtime.
You'll experience faster performance, fewer glitches, and practically zero downtime. Some components of your network will degrade in performance over time, causing it to slow down, hang up and crash. The regular preventative maintenance offered through a Managed IT Services plan will make your computers, servers and other network hardware stay in shape for maximum speed, performance, and reliability.
You'll get top-level IT support without the costs and overhead of hiring an IT person in the house. A junior technician can easily cost your company $45-$55K per year in salary, vacation time, sick days, and benefits. And a senior consultant could cost twice that. Under a IT Services plan, you get to share the cost of a team of highly educated and skilled technicians, analysts, and engineers with a wide variety of expertise required to effectively support and manage networks with other businesses, which greatly reduces your costs without sacrificing experience or quality of work. And the best part is – you don't need to manage them or be without IT support when they take holidays.
Your data will be safeguarded. Your data is always more important than any hardware that houses it. A good Managed IT Services Toronto company will be serious about prioritize, protecting your critical, irreplaceable electronic information.
Learn More
24×7 Network Monitoring
As part of our network security services, we'll watch every aspect of your network to detect and resolve problems before they escalate into downtime, data loss, or expensive repair issues. Why wait until there is a problem, have your staff lose productive time waiting for a technician, when you can have a team catch problems before they occur to ensure things continue to run smoothly? We offer 24 x 7 monitoring and can alert you to potential issues before they become disastrous to your Toronto business.
We also provide integrated solutions and cybersecurity training to increase your network's robustness against endpoint, cloud, and socially engineered attacks.
Learn More
Preventative Maintenance
If you want to extend the reliability of your servers, desktops, laptops, firewalls, and switches then you need the regularly scheduled maintenance services of a computer support company like TAG who takes a proactive approach in their IT support services. Preventative maintenance is the only way to keep your systems current with fixes to known software bugs to prevent problems before they start. Give yourself the ability to plan upgrades and purchases of new equipment and avoid expensive 'panic purchases' when working with our experienced computer support specialists. Some of the preventative services our network support specialists provide are:
Spyware Sweep & Removal
Hard Disc Defragmentation
Security Updates of Operating System
Antivirus Software Updates
Operating System and Server Application Log Reviews
Learn More
Comprehensive Cyber Security
Businesses across Toronto are facing increasing cyberattacks, and threats, year over year. And small and mid-sized businesses with unmanaged IT are the low-hanging fruit for cybercriminals because SMB's very often don't have the expertise, time, will, or budget to apply safety standards in their network, or train their staff on how to compute safely. Our advanced cybersecurity services include centralized malware protection, intrusion detection, firewall management, dark web monitoring, endpoint security, phishing training and testing, multi-factor authentication, and a unique cybersecurity training program for all computer users within your business.
Learn More
Transform Your Remote Operations
Looking to strengthen remote operations beyond COVID-19? Thousands of businesses across scrambled in March 2020 to prepare their IT systems and network for staff to work from home. At TAG we've helped 50+ businesses across the GTA implement remote operations securely, safely, and with minimum interruption to their business and operations. Contact us to learn how VPNs, administrator control, productivity software, off-site/remote computer support, online training, and more can help your team stay productive while working remotely, and keep your valuable data safe, and network safe from outside intrusion.
Learn More
Benefits of Having TAG Manage your IT
IT made easy. Get the latest IT solutions, learn how cloud computing can help your business, and benefit from our relationships with our vendors. Our friendly, service-focused, accredited IT support team and IT consulting professionals live and breathe helping businesses get the most out of their technology, and protect these businesses from losing what they worked so hard to build.
Meet industry standards for data protection and handling
Avoid bad press and expensive lawsuits by satisfying confidentiality and compliance requirements within your industry
IT management and support that feels like an in-house team
Better ROI on IT investment
Reduce downtime
Strategic IT growth
Analytics and insight
Competitive computer hardware pricing
Up-to-date cybersecurity
Security awareness training
Remote and on-site support
Predictable and flat-rate monthly rates
Learn More
WHAT TAG'S TORONTO MANAGED IT SERVICES CAN DO FOR YOUR BUSINESS
TAG's Managed IT Services & computer support for businesses in Toronto gives you the freedom to focus on your core business. We have the technical and business expertise to keep your systems running smoothly, your data protected, increase your protection against cyber-threats, and implement a disaster recovery plan, all while your team remains effective, efficient, and profitable. TAG is an IT support services company that is big enough to handle all of your technology needs, and small enough to give you the individual attention you deserve.
Our Latest Blog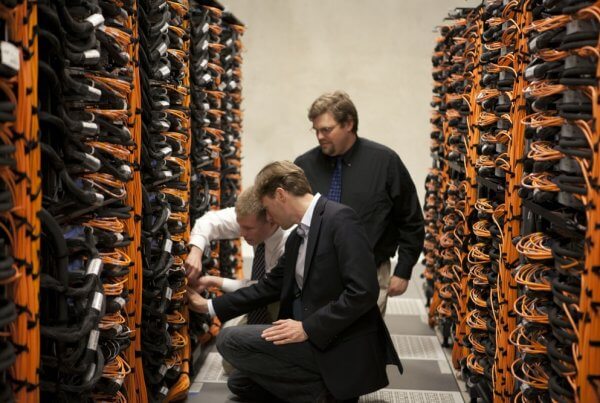 In a bid to reduce costs and enhance business continuity, more and more companies are…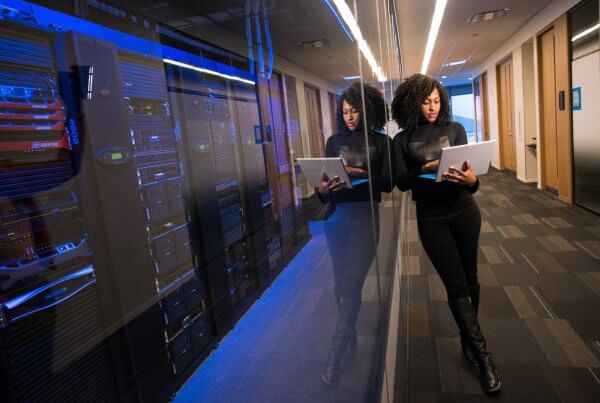 With the financial toll the Covid-19 lockdown has taken, every business is looking for ways…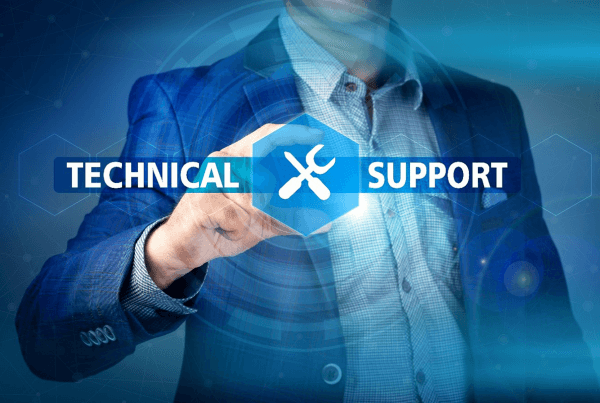 Whether you're unhappy with your current IT support company, your business has outgrown your current…
VIEW ALL BLOGS
Contact Us
Technical Action Group Inc.
56 The Esplanade
Toronto, ON M5E 1A7
Telephone:
+ 1 416-489-6312
Email:
Info@TechnicalActionGroup.com
TAG is a reputed and trusted IT service provider in Toronto. We offer a wide range of managed Toronto IT services and solutions tailored to your business needs. Our services are designed to improve the overall performance of your business. We offer solutions like IT project management, IT support, data backup, network monitoring, cloud computing, cyber security, desktop support services in Toronto and more. We also cater to small businesses looking to gain a competitive edge in this digital era with reliable IT services. You can find us by a simple google search. Just type 'Small business IT supports services near me' and look for TAG.